Graphic Designer with a gold medal for graduating first class from Sir J J School of Applied Art, India's premier design insitute. Serviced clients from a dedicated design studio before migrating to Sydney, Australia.
---
Moved to Australia in 1992 after an exciting cutting edge stint as a co-founder of We Graphic Designers, a leading design shop in Mumbai. Worked as a designer in and around Sydney before joining the Tandem Group Advertising and Graphic Design Studio in 1996 as a senior designer. Started my own independent design studio 2010 onwards.
Responsibilities at Tandem included getting client briefs to concept, design and delivery of print ready artworks.
Have a thorough knowledge of all print processes and the critical role of overseeing print proofs and delivery schedules.
Keeping up with digital media, I now conceptualise, plan, design, execute websites along with the print media.
Some clients as well as colleagues describe me as a maverick graphic arts junkie who dabbles in everything that is graphic art. Learning, doing and delivery drive me to keep moving all the time : photography, paper craft, masonry, clay modeling, animation, outdoor signage, murals, complex event design and more....colours, aesthetics and style are my vocabulary. Design my creative expression.
Love my free time when I cycle, run and get my hands dirty in the workshop with home projects.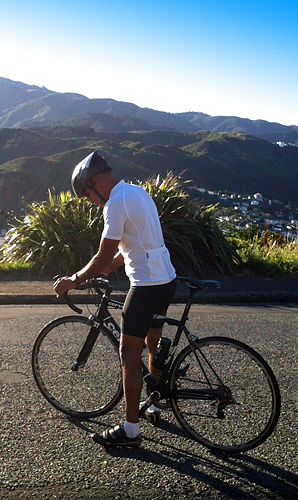 ---